Pediatric Dentist Serving Tenleytown, D.C.
---
Capital Kids Dentistry is proud to provide top quality pediatric dental services to patients in Tenleytown, D.C., including dental cleanings, interceptive orthodontics, laser dentistry, and sedation dentistry. Our office is conveniently located in Tenleytown, D.C..
---
Capital Kids Dentistry
ADDRESS
4200 Wisconsin Ave NW, Suite 240
Washington, DC 20016
Directions
HOURS
Monday | 8am - 5pm
Tuesday | 8am - 2pm
Wednesday | 10am - 6pm
Thursday | 8am - 5pm
Friday | 8am - 2pm
Saturday | Closed
Sunday | Closed

Request an Appointment
---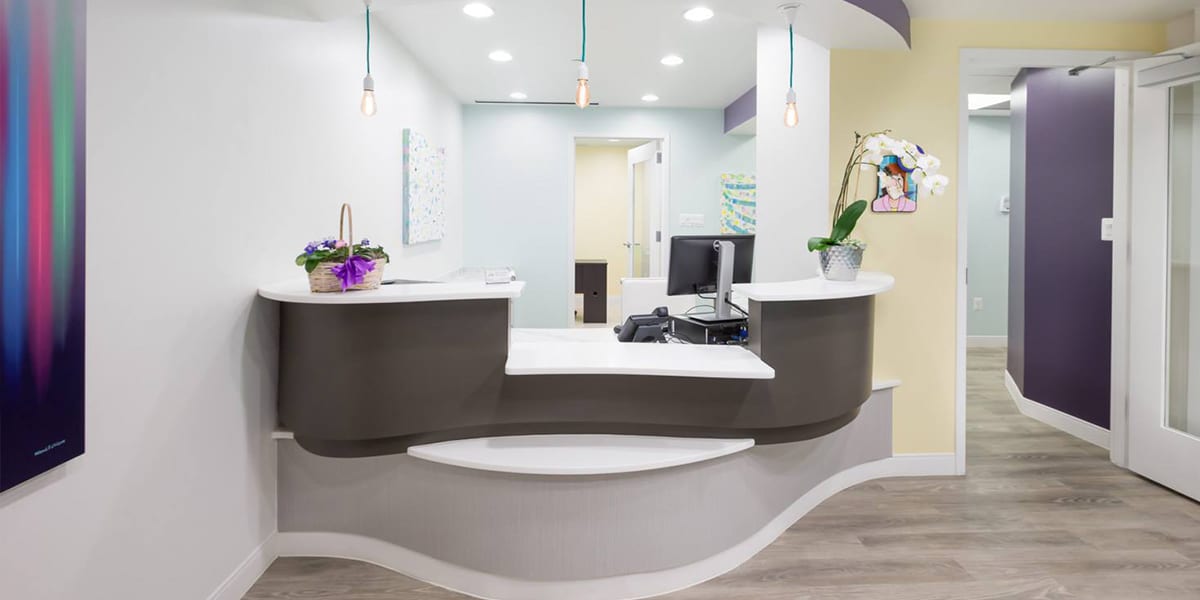 ---
Capital Kids Dentistry is located in Tenleytown and easily accessible by walking, car and public transportation, both metro and bus. We provide validated, in-building parking and there is ample neighborhood street parking. We hope to see you soon!
---
---
Frequently Asked Questions About Our Tenleytown Pediatric Dental Practice
---
Should my child go to a pediatric dentist?
Yes, pediatric dentists specialize in treating the unique dental needs of children. After graduating from dental school, we receive two to three additional years of training and education, so there's no one better to provide dental care for your child. Our office is designed to be a comfortable, welcoming environment that puts our patients at ease, and all of our team members love working with kids!
Is pediatric dental sedation safe?
Pediatric dental sedation as performed by our dental practice is very safe. We primarily use nitrous oxide, or laughing gas, because of its long track record of safety. It has few risks or side effects; it takes effect quickly and wears off just as fast. For patients who require general anesthesia, care is provided under the supervision of an anesthesiologist. Dr. Jessica also completed an anesthesia rotation as part of her pediatric dental training and has completed the Pediatric Advanced Life Support (PALS) program.
Is there an alternative to fillings?
Yes, we're pleased to be able to offer silver diamine fluoride (SDF) as an alternative to dental fillings. This treatment remineralizes small areas of decay in the enamel and it can also be used to halt the growth of larger cavities. SDF can eliminate the need for further treatment or delay it until your child is able to tolerate a dental filling. Because SDF is a liquid that is brushed onto the tooth surface, it's a comfortable, pain-free treatment.
What qualifies as a dental emergency?
If your child has uncontrolled bleeding, severe pain, or if a tooth needs prompt treatment in order to save it, we consider it a dental emergency. Call our office as soon as you can so we can make arrangements to see your child right away.
At what age is the first dental visit?
We're excited to provide pediatric laser dentistry in D.C. because we believe it's one of the best ways to make dental procedures anxiety-free for our patients. We use the Solea dental laser, which works for both hard tissue (teeth) and soft tissue. It allows us to perform procedures without anesthetic injections; procedures are faster, with less bleeding, lower risk of infection, and shorter recovery time.
What are the advantages of laser dentistry?
Children should start seeing the dentist by the age of 12 months or within six months of the eruption of their first tooth.
---