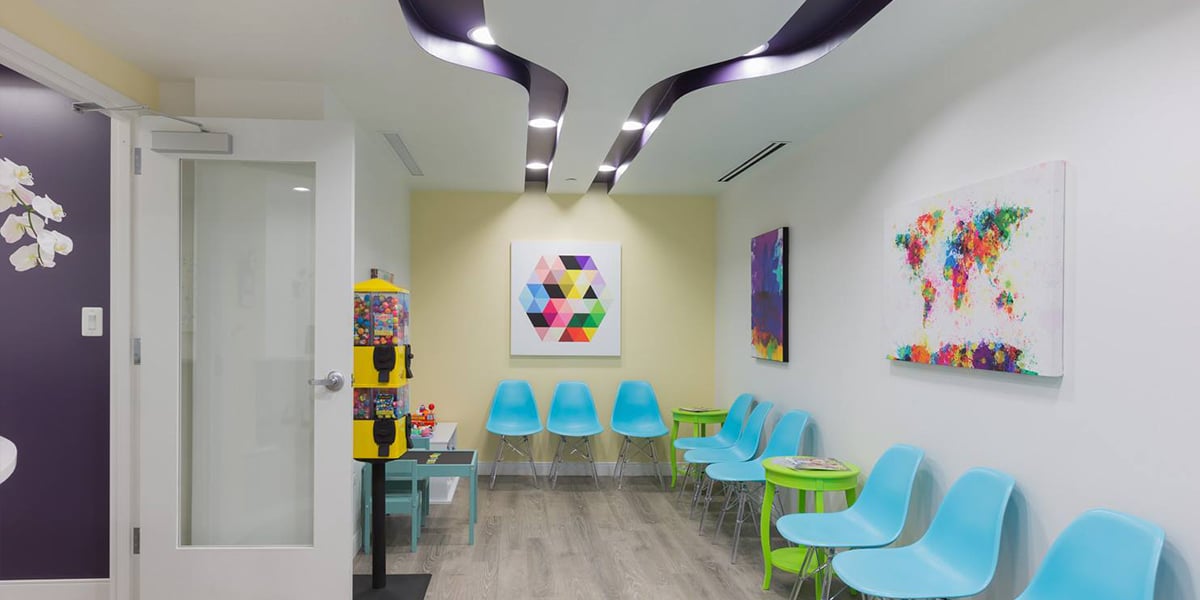 ---
When should your child see a dentist for the first time?
---
The American Academy of Pediatrics (AAP) and the American Academy of Pediatric Dentistry (AAPD) recommend that children see a dentist upon eruption of their first tooth, or by age one.  This allows us to examine children to make sure that all dental structures are developing normally. More importantly, a first appointment is an opportunity to establish good dental hygiene practices at an early age and to provide an opportunity to educate parents on how to correctly help children care for their teeth.
Parents will leave this first appointment with useful knowledge for helping their children care for their teeth and having established at a young age that going to the dentist can be fun. This visit affords time-critical opportunities to implement appropriate health practices and to reduce a child's risk of preventable dental and oral disease.
Establishment of a dental home by 2 years of age allows the institution of individualized cavities(caries)-preventive strategies, including dietary recommendations and appropriate oral hygiene instruction as the primary teeth erupt.  Children that begin early with dental care tend to have lower rates of decay because they are less averse to the dental setting and their parents are better educated. Additionally, by going to a dentist at a young age, early intervention (when necessary) can be accomplished to prevent areas of concern from becoming major problems later.  
---
What should you expect during your child's first appointment?
---
No matter what age your child is during their first appointment, we'll do everything possible to ensure that it is a pleasant and positive experience for them. Dr. Jessica will get to know you and your child a little better, asking questions about lifestyle, current dental hygiene habits, and answer questions you might have about your child's dental health.
We will perform a dental exam, checking out the health of your child's teeth, gums, and mouth. Our team understands the importance of establishing a trusting, caring relationship with our patients during this first visit, so we will do everything we can to make sure your child leaves with a smile.
---
As an experienced dentist and a mother, Dr. Jessica is great at working with children and will work to soothe any fears about the dentist, answer questions, and explain everything that is happening.
To help make patients feel more comfortable, our team uses behavior modification tools such as:
Tell-Show-Do
Positive Reinforcement
Modeling from Other Patients
Distraction: Music, TV
Helpful Tools: Mouth Pillows,
Rubber Raincoats
Guessing Games
Behavior Modification Techniques
---
Pre-Visit Anxiety
---
We recognize that some children and parents may have anxiety about dentistry. It is best not to over prepare your child for the visit and please refrain from using any words that could cause unnecessary fear, such as "shot" and "drill."  If you or your child have any questions about their first visit before you arrive, give us a call.  We are happy to answer questions and make children and parents feel excited about their next visit to the dentist!
---