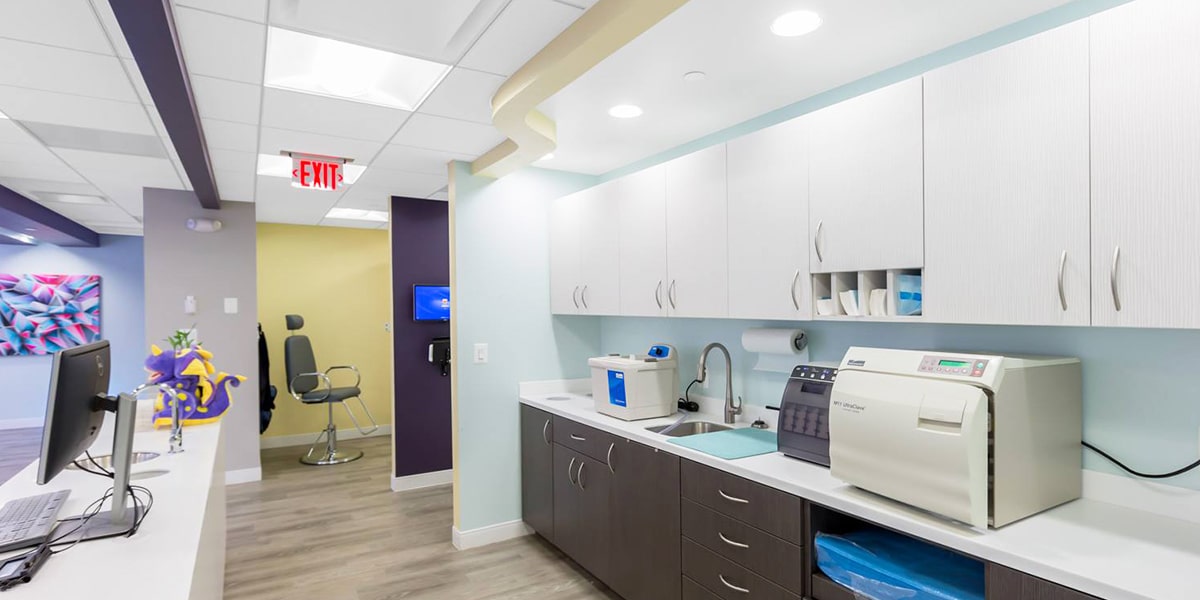 ---
Safety Protocols
---
Below you can find detailed information about our plans to practice safe dentistry in a COVID-19 environment. We are taking team members' temperatures daily, scheduling patients further apart to minimize contact with others, and cleaning commonly touched surfaces every 30 minutes. We will also wear face shields, N95 masks, longer gowns, and bouffant caps on our heads.
For your safety, we have decided that the best way to treat our community is to limit aerosol producing procedures. Thankfully, we already offer many non-aerosol producing procedures. This enables us to maintain our commitment to the highest standard of care.
In implementing extra precautions, we also ask your help in keeping our entire community safer:
Prior to an appointment, ALL PATIENTS MUST complete the COVID19 Screening Form:


---

COVID19 Screening Form

---

Please wait in your car or outside the building until we text you that we are ready to see your child. This enables us to limit your contact with other patients.
Please only have one guardian accompany your child/children.
Please wear face masks (both adults and children).
Please wash hands or use hand sanitizer (we have hand sanitizer at the front desk) upon arriving.
Additionally, we will take children's temperatures and have them rinse their mouths prior to the start of appointments. To minimize your time in the office, we are also increasing the use of telehealth to discuss your child's oral health and answer any questions you may have.
To limit everyone's exposure please know that we are taking the children back to the treatment area without parents.  We kindly ask that you wait in the waiting area.  Our experience has been overwhelmingly positive.  The children are doing great in their appointments--we are so proud of them!
We feel blessed and grateful that we are an integral part of so many children's healthcare. A commitment to providing safe, cautious, and effective healthcare has always been part of our DNA. It will remain so both during and after this current crisis.
We hope our efforts help put you at ease. Please contact our office with any questions or concerns you may have and we look forward to seeing you soon!
Best,
Team Capital Kids Dentistry
---
Patient Forms